Manuals & Coupons

Graco is recognized as being the "Overall Best Brand of Spray Equipment in the United States" among Graco's top competitors. The overwhelming results of this research demonstrate the strong reputation Graco has among U.S. Paint Contractors. Impressively, Graco holds a commanding lead over its nearest competitors as U.S. Paint Contractors select Graco as their choice brand for Spray Equipment. As shown below, Graco is chosen by 71 percent of U.S. Paint Contractors.

As the leader in airless spray technology, Titan offers world-class, end-to-end solutions for the industry. Their wide range of sprayers all feature intelligent tools specifically designed to exceed your needs. Performance and versatility are the hallmark of their products - from indoor to outdoor rigs, gas to electric, paint to all kinds of coatings and finishes. We develop sprayers in direct response to industry demand and build them to be high performance and long lasting.

BE Pressure supply is a 3rd Generation family owned business. Starting in the Agriculture equipment business back in 1969 Braber Equipment made a bold move from the Wholesale AG market in 1991 and started BE Pressure Supply, a manufacturer of pressure washers. The goal was to compliment the AG products being sold through Braber Equipment in Canada and the Pacific Northwest. Since that time BE Pressure has grown from a 3 man operation in a small warehouse, to 7 North American distribution facilities, 2 manufacturing facilities and proudly exports to more than 30 countries globally today.

ASM Makes Painting Easier, Faster and More Affordable! Since 1967, ASM Company has built a reputation of quality airless spray equipment at an unbeatable value. At ASM, we design and manufacture our accessories with the painter's needs in mind. We're constantly evolving and enhancing our products so you can count on impeccable results. ASM remains the painter's choice for quality spray equipment accessories at a great value.

Introduced in 1975, Airlessco products have consistently been reliable for the homeowner, painting contractor, and the equipment rental industry. The Airlessco product goal from day one has been to provide superior service with exceptional value.

Spray Gun Manuals • Sprayer Manuals • Universal Spray Roller Manual
As a part of a group of quality driven companies, TriTech shares the same pride in manufacturing and can produce at a level of precision not seen in this industry before. To most manufacturing companies there is a world of difference in making parts to be used in a missile or supercomputer and an airless paint sprayer. Not to TriTech!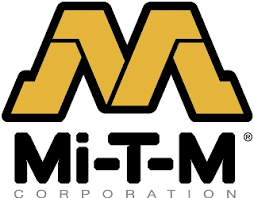 Manuals • Tutorials • Tips & Tricks
Founded in 1971 by professional painting contractor AJ Spiegel, the Mi-T-M Corporation, is located in Peosta, Iowa where pride and workmanship is a tradition. From the day the very first pressure washer was built, they've worked hard to maintain our reputation for manufacturing high quality products. And, what's more -- they stand behind them like no one else in the industry.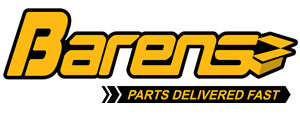 Manuals not currently available online. Catalog
With each order response, Barens demonstrates that speed and accuracy are wholly compatible. The company sets the goal of 100 percent accuracy, and it tracks itself at greater than 99 percent (and climbing).