Eastside Pump Service Department
East Side Pump provides weekly pick-up and drop-off services for your airless sprayer and pressure washing equipment. All repairs have a

90 day warranty

on work performed from time of completion.
NEWS FLASH: Refurbished Equipment Displayed Below!
NOW HIRING QUALIFIED REPAIR TECHNICIANS   
CONTACT PAT; OWNER/OPERATOR EASTSIDE PUMP: 425-454-0155
Winter Pick-up and Delivery schedule:
From November 8th to April 1st, Eastside Pump Picks up and delivers every other week.
Parts, Pump Service, Repair and Maintenance pick-up and drop-off services locations are:
Every other Tuesday from Seattle South to West Olympia at participating Sherwin Williams, Rodda and Miller Paints locations.
Every other Wednesday from Seattle North to Mt Vernon at participating Sherwin Williams, Rodda and Miller Paints Locations.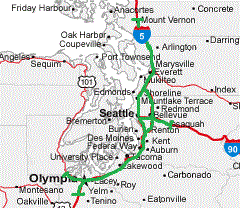 Contact us for your local participating Sherwin Williams, Rodda and Miller Paint store.
Abandoned Equipment Policy:
Due to overwhelming demand for our service department, if repaired equipment has not been picked up within five business days from completion we charge a $2/day storage fee for up to 60 days, after which your pump will be considered abandoned.
Used & Refurbished Equipment Sale
All used and refurbished equipment has a 90 day warranty from date of purchase.

  
 
 
 
 

 

 

 

 
 
 
 
 

 

 
 
 

Speeflo 8900 xlt: New fluid Pump, Rebuilt Hydraulics.

Hose and Gun Included!

  $2500.00

(SOLD) 

 

Titan 1040  Refurbished. New: Fluid Section, Rock Guard & Filters.  $1829.33                     

(SOLD)

Titan 440i  

New Pump,

Test at 3000psi 

$675.00  

PN: U-444i

SN:0812404655(SOLD)

BE GX200 Honda PW 

New Pump, tests at 2600psi 

$500.00 PN:     (SOLD)

 

Graco Finish

Pro II 395 PC New Fluid Section and Rebuild.

$2000.00

PN 17C417

SpeeFlo PowerLiner 4900

New Fluid Pump Rebuilt Hydraulics

$3500.00

PN:U-759-493

Serial 0917000044

 

 

 

 

 

 

 

 

 

 

 

 

 

 
For information on currently available refurbished pumps, please call 425-454-0155
Click Here to register an account for our 2023 Special Events, Monthly Giveaways & New Years Pricing!